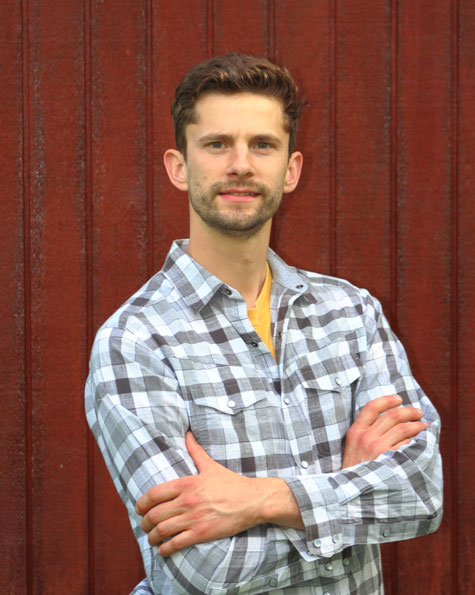 A graduate of the renowned College of the Redwoods Fine Woodworking Program, Brett MacLearnsberry has been immersed in the craft since age eight, when he took his first 4-H woodworking class taught by his dad in their basement shop.
Seeing his love and enthusiasm for wood, for conceiving and building things, and an obvious talent for executing his plans in exquisite detail, his parents enrolled then 15-year-old Brett in Bainbridge Island luthier Ken Savage's guitar-building course. Having built the guitar, he then took on the ancient process of French polishing with nothing more than an instruction video and raw materials. With considerable effort and trial-and-error, he produced a beautiful, sweet-toned instrument.
At College of the Redwoods, Brett had the privilege of working under masters Michael Burns, Jim Budlong, Greg Smith, Ejler Hjorth-Westh, David Welter and Todd Sorenson. There, he followed the precepts and discipline of the School's long-time teacher, James Krenov, where skillful hand-tooling excels the machine.
Brett's work has appeared in Fine Woodworking Magazine and Woodworker West.
In September, 2011, Brett was awarded 1st Place in the category of Boxes, Containers & Lighting for his "Beech Blossom" lamp in the Regeneration: Fine Woodworkers Under 30 Exhibition at the Messler Gallery in Rockport, Maine.
He is currently exhibiting pieces at the Northwest Woodworker's Gallery's 4th Annual Rising Star Furniture Makers through June 25th.
Having learned principles of design, custom tool and hardware fabrication, joinery, inlaying, marquetry, finishing and other skills from master craftsmen, Brett now incorporates these and his own ongoing innovations in prize-winning woodwork which he produces at his shop on Bainbridge Island.